The Splatter Island Tattler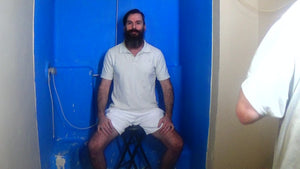 My fellow Splatter Islanders;   Welcome to October!   This month, we're bringing you a new contestant - Aiden the Masseuse! There's only one Slime ...
Normally, the contestant would be trying to double his money, but since Mason didn't win any money, we'll find another reason to splatter him.
Scene Contains:
1 Pie